The host of a Room can invite any participant to start a presentation displayed to the Room.
The host of the Room is able to invite any participant, including themselves, to present to the Room.
Once the person has accepted the invitation to present, they will appear in a rectangular view in the upper right corner of the screen for all of the participants. Meanwhile, the presenter will see all of the participants arranged in stadium seating in front of them. This allows the presenter to interact with the crowd.
To learn more about how to start and end a presentation, continue reading below.
Start a Presentation
If you are the host of the social, you will see a "Select Presenter" button in your Options Menu
Then, select which of the social participants you would like to invite to perform. Click their name and click "Start Presentation" to send the invitation.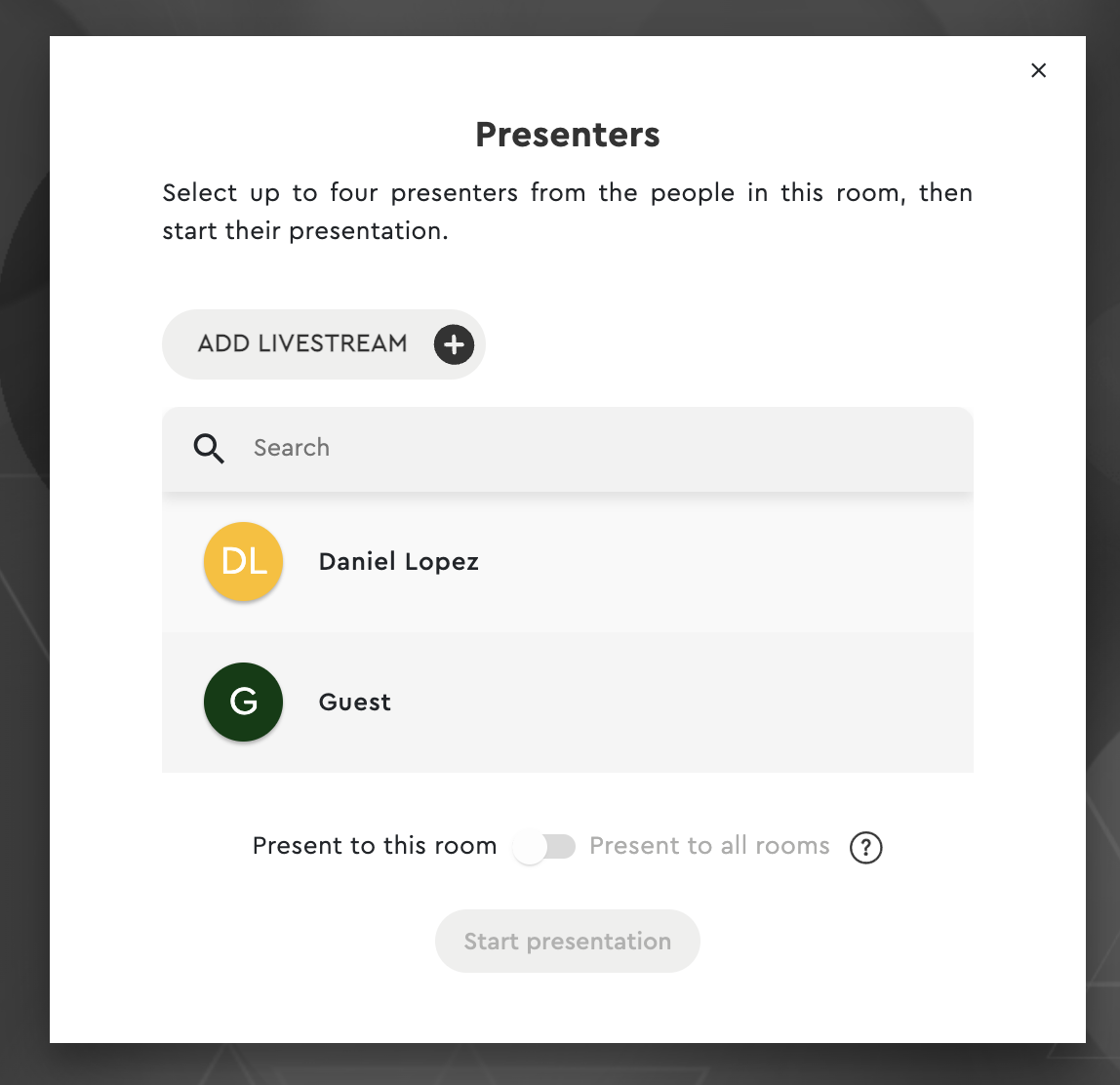 They will see an invitation that looks like this. For the presentation to begin, they should click "Accept."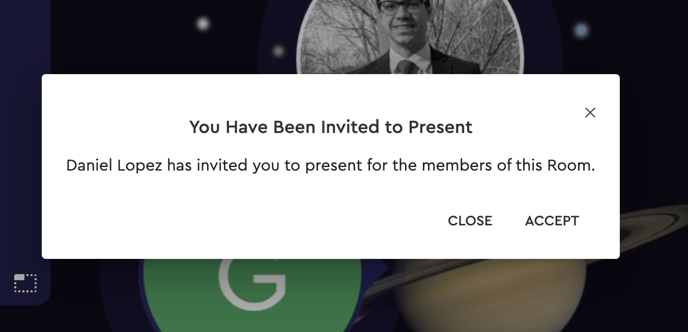 Once the presentation has begun, everyone will see the lighting in the room dim, and our presenter mode to appear with each presenter in the center of the screen. The attendees can adjust the size of the presentation using the icon next to the presenter's name.
The presenter will see the participants sitting in front of them as pictured below. The presenter can adjust the volume of the crowd using the sliding control in the lower left corner.
Multiple Presenters
You can add up to four presenters in Presentation mode, allowing for an active panel of presenters. Choose your Presenters when you first click on "Select Presenters" in the menu.
End a Presentation
There are two ways a presenter can end. First, the presenter themselves can click the "Stop Presenting" button.
The host can also end the presentation at any point by clicking the "Stop Presenting" button. When the presenter ends, the music will turn back on.