Yes! Clickable room items allow you to attach a call-to-action button to in-room images. These items link directly to a URL of your choice.
Clickable Room Items
Clickable room items work as buttons in your room that link to other websites. In the example below, a clickable button was added to an image of Glacier National Park. Clicking on this button takes you directly to a new browser tab of the National Park's website for more information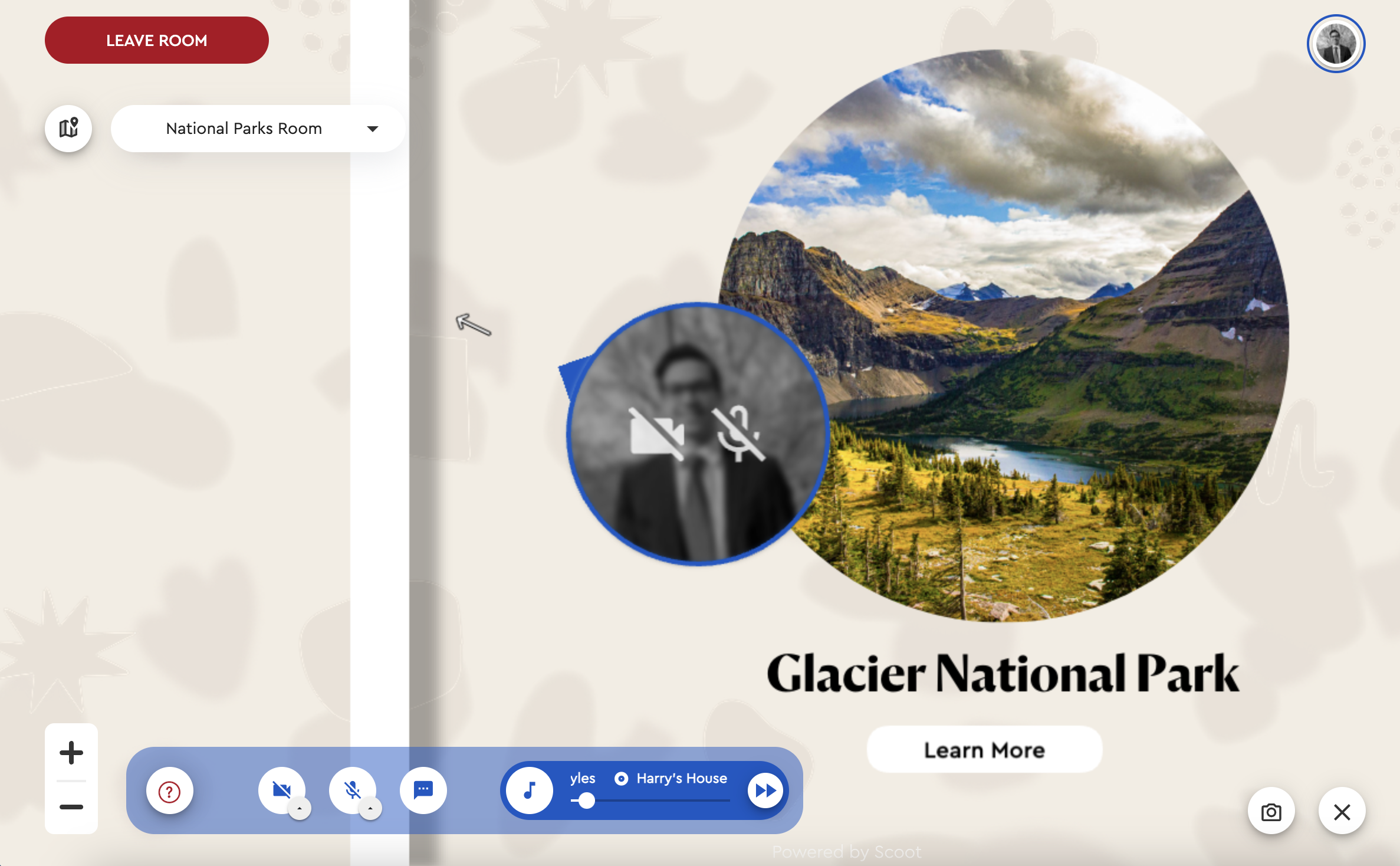 Notes on Clickable Room Items
You can configure clickable room items to appear as just a button or as a button and an image.
The button can say anything you want, but be aware that there is a 15-character limit
Clickable room items can be directed to any URL of your choice.


Clickable Room Items are only available to customers with Business tier subscriptions or higher. Please contact sales@scoot.app for more information on upgrading your subscription!
To add clickable room items to your room, please reach out to support@scoot.app.