You can make any room your own by changing the name, background, music playlist, and join settings. Just follow the steps below!
Advanced Settings
When Creating a room, Click into the "Advanced Settings" tab on the bottom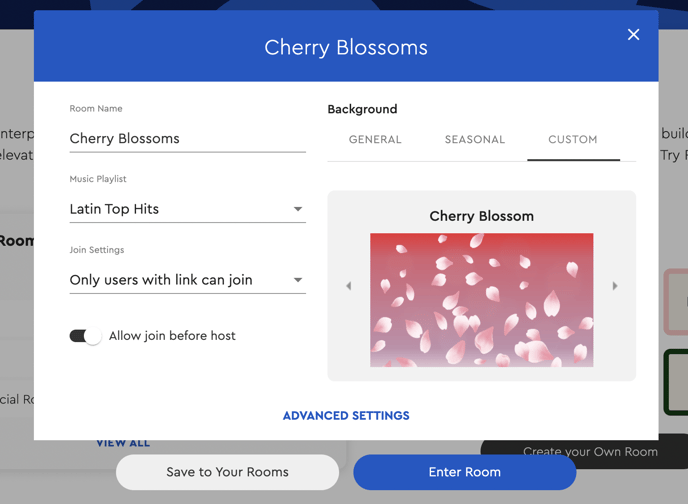 This will take you to our Advanced Settings Page, where you can select all General Settings, such as Room Name and Background, Join Settings, and Room Settings.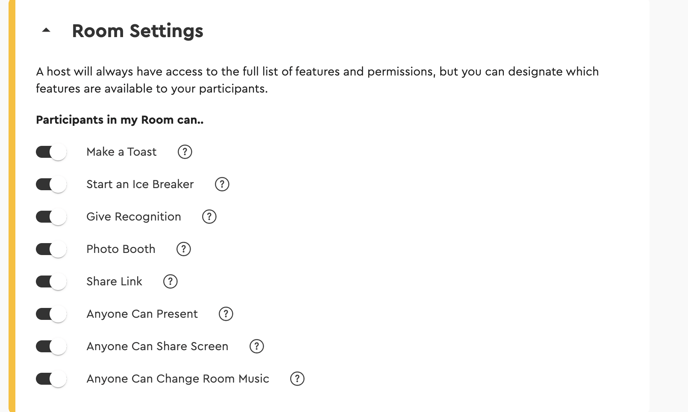 By Clicking on Room Settings, you can see the features you can disable or enable as a Host
As the Host, you will always have access to the full list of features and permissions, but you can designate which features are available to your participants.
You can then update Join Settings. This includes options to Require Host Admit and Allow Join Before Host

After customizing your room settings, you can either enter the room immediately or save your Room for later by clicking "Save to Your Rooms". You can then view, edit, share the link, and start your saved rooms from the "Your Rooms" Section on the Social landing page.