Invite people to a room by copying the link to the event and sharing it via email, calendar invite, etc.
Join Settings
Before you start inviting people, keep the join settings of that particular room in mind. If you are the host of the meeting, this is set when you decide to create a room and determine the join settings. The join settings dictate who will be able to enter the room when it occurs.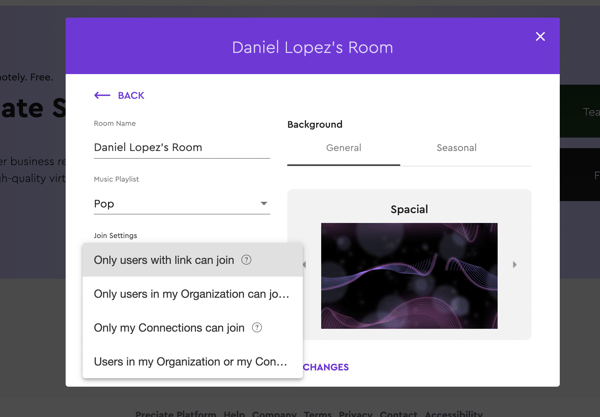 The join settings of a particular room do not affect people's ability to copy and share the link, but it does affect who is able to actually enter the room.
Share Link
To quickly and easily invite people to a room, all you have to do is copy the link to your clipboard and share it with others via email, calendar invitation, or any other method of distribution that makes sense to you. Remember that the attendees will need to use Google Chrome or Microsoft Edge on a computer to join.
Click the three dots next to a room you are hosting or have access to.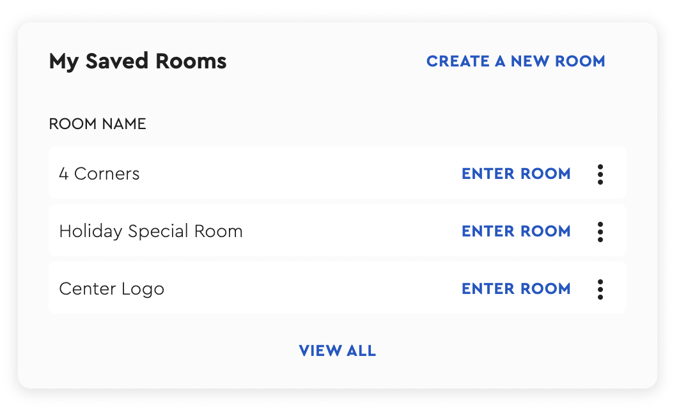 Then, click "Share Link" to pull up the event details.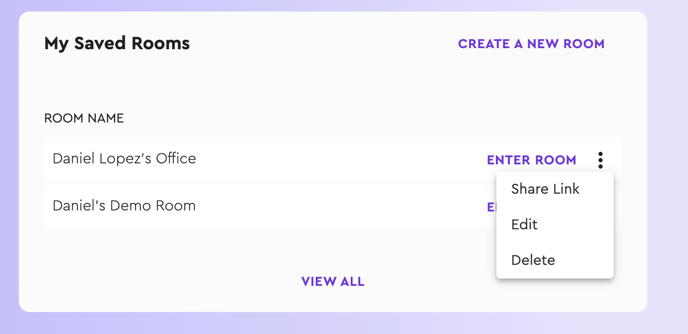 Finally, click "copy link" to copy the link to your clipboard. You should see a message in the upper right corner letting you know it was successfully copied.

Now, go and paste the link in an email, calendar invitation, etc. If you are trying to organize a large event with multiple Rooms, reach out to us at support@scoot.app to discuss plan options.
You can share this link with anyone, including users who do not have an account by enabling Guest Sign-In. Find out how here