If you have more than one speaker connected to your computer, you can change the speaker using your audio controls.
Select your Speakers
Changing the speakers that your computer is using while in a room is simple and easy. All you need to do is open the menu titled Connected Speaker in the Waiting Room or the menu on the button with a music note while in a room. Your browser's available speakers will appear here. Clicking each one will switch the speaker. It's as easy as that!
Waiting Room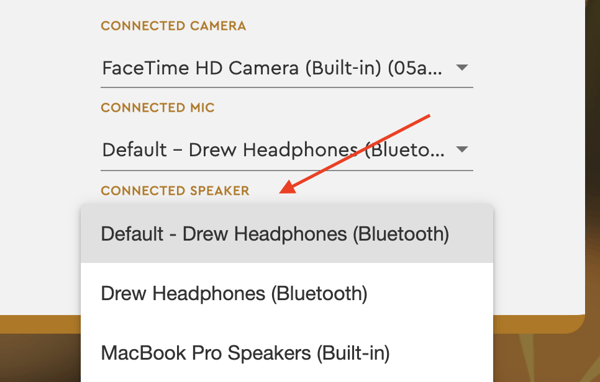 In Room