You can now take a shareable group photo of your room. Keep reading to find out how!
Taking a Group Photo
While in a room, click on the 'photo' icon on the bottom-right-hand side of your screen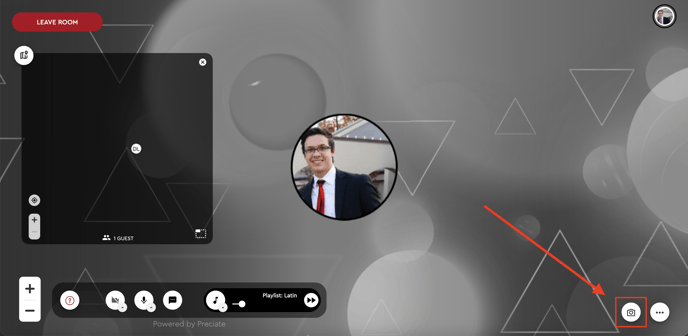 The Photo Booth banner will appear. By clicking on the 'Snap Photos' button, a sequence of three consecutive photos will be taken. There will be a countdown of 5 seconds before the first picture, followed by a 3-second countdown for the other two pictures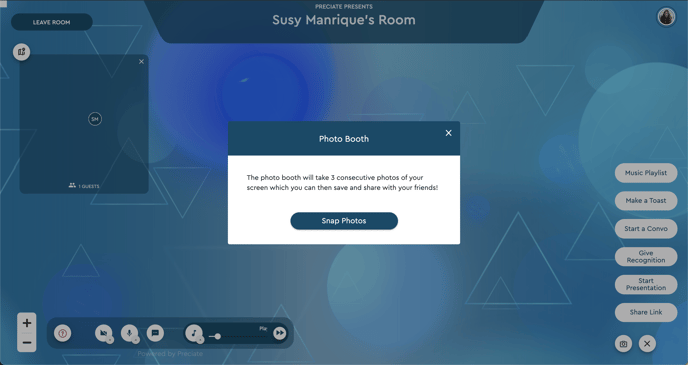 If you are taking a group photo while a Presentation or Toast is being given, the banner will not notify the Presenter or Toaster, so snap away!
Sharing your Photos
Once you've taken your photos, you can either download them or pick one to share to Twitter, Facebook, or LinkedIn! There is also a GIF file of all three of your photos!
Photos are saved with a Photo-Booth-style border at the bottom that shows you the date and name of your Room!