Yes, rooms can be set to open at one of four sizes.
Opening a room at a minimum size allows hosts to create the best experience for users entering events with different numbers of expected attendees. Because rooms expand based on how many users are in the room, it can be less jarring for users attending an event with a larger number of attendees to enter a room that has already expanded as much as it will need to.
First, click on "Advanced Settings" for a given room. This can be accessed either while creating a new room or while editing an existing room.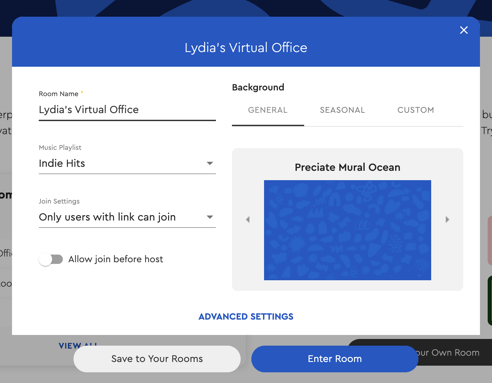 Then, open the "Minimum Room Size" section.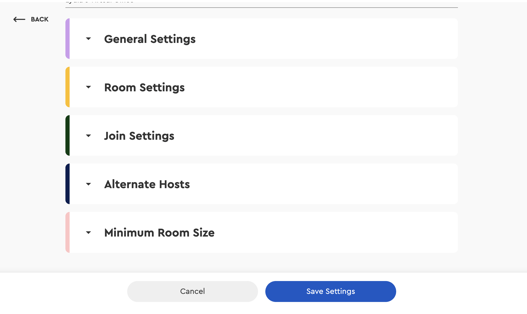 By default, Preciate rooms open at a size Small (0-25 attendees) and then expand accordingly. Select Medium (26-50 attendees), Large (51-75 attendees), or Extra Large (76+ attendees) depending on how many people are expected to attend your virtual meeting or event.

Finally, click "Save Settings" to apply the new minimum room size to the given room!